FROM MY CAMERA
DAY 1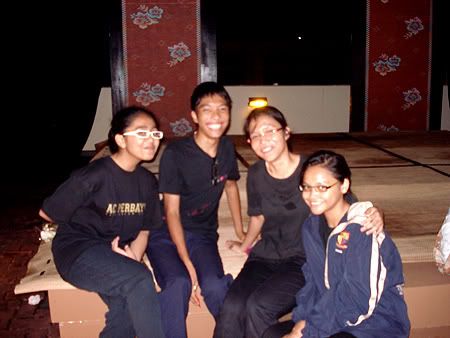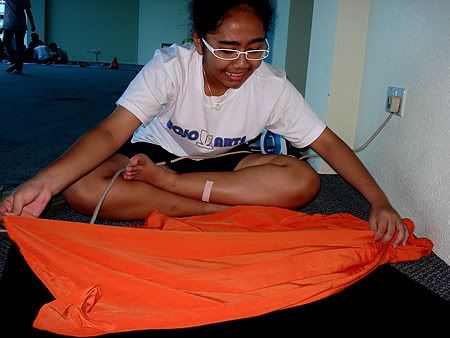 Makcik ironing clothes.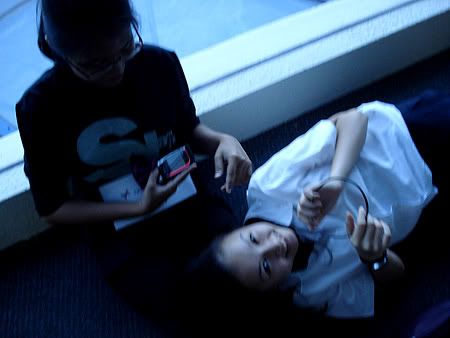 Beetsma sleeping on the job!
Costumes department slacking.
Awang Batil production team
Just thought that you would wanna see my new hockey stick.
K back to Malay Drama pictures.
DAY2
Shariff playing with make up.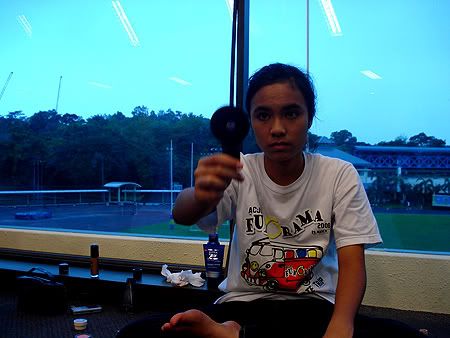 "May the force be with you", says Hazimah.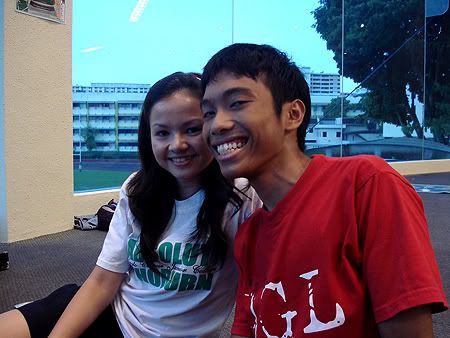 Beetsma Diana and I.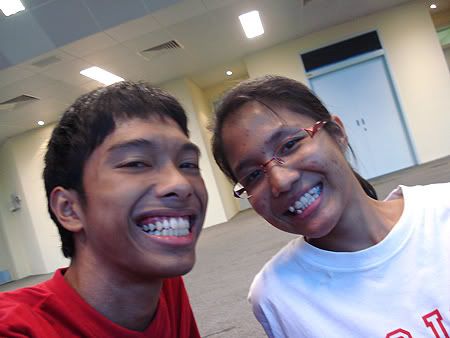 Radhiah and I. Dont mind my mangkuk hair.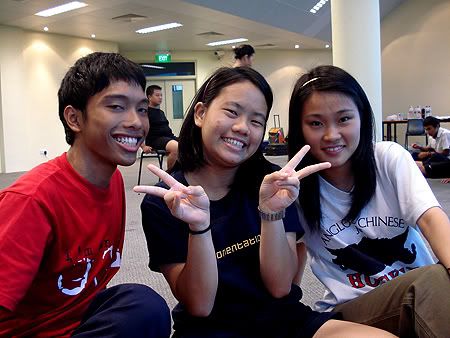 Nina and Janet(sp?). Mangkuk hair again.
And again.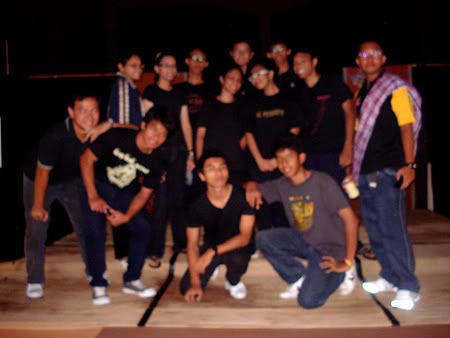 The person who took this does not know how to work a camera. HAHA JKJK.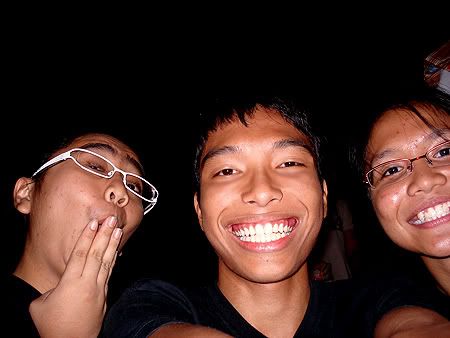 Costumes yozz.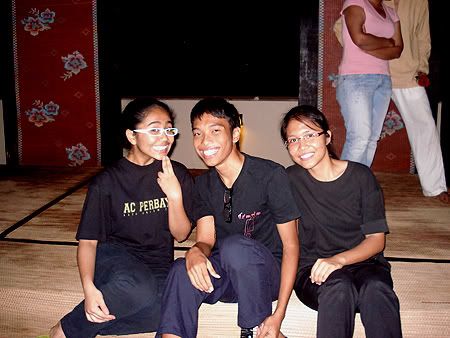 At first there were 6.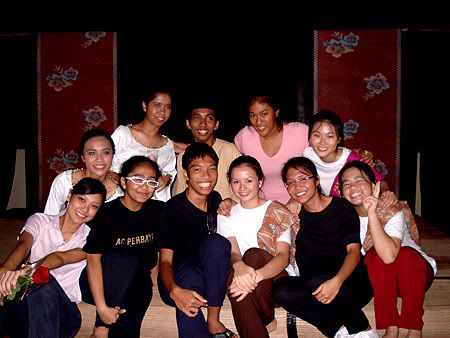 And then there were 11.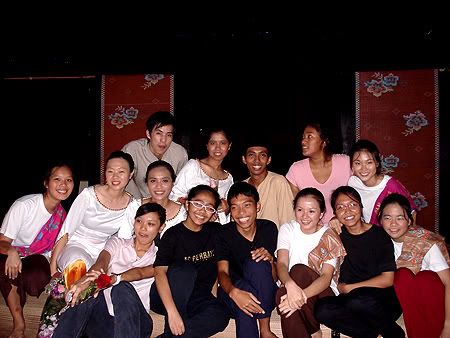 And 3 others came in to make it 14.
Mat Jenin with his puteri- puteri awang- awangan.
With the princesses.
With Shariff and Syahidah.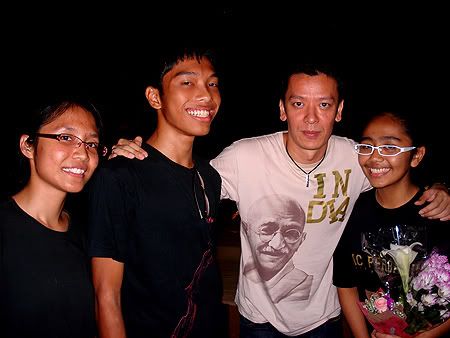 With Sani our expensive director.
FROM ANWAR'S CAMERA
apparently everyone looks orange in the photos. HARDEHARHAR.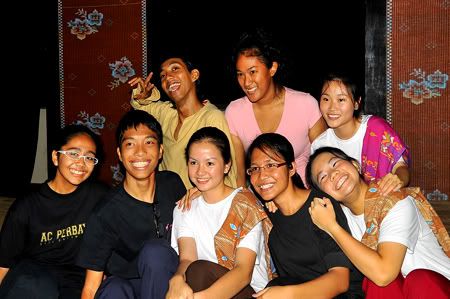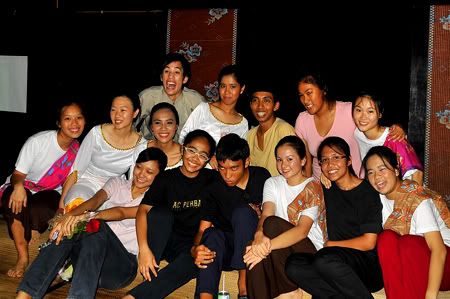 Looking fierce yo.
Victor, I so did not see that coming. WTH dude!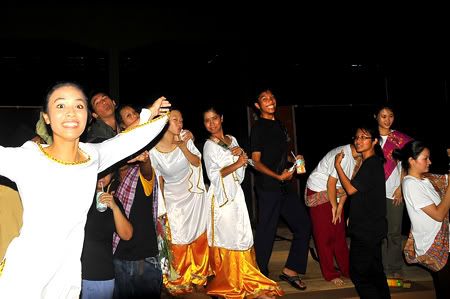 HAHA to my mangkuk hair!!!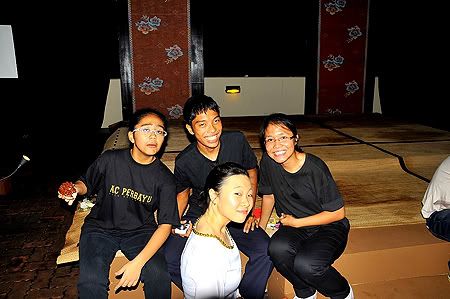 OMG! Shaheera caught in the act of eating more than one doughnut!!
L0v3 uS 0R h4+3 uS! mUaKxxxzz!