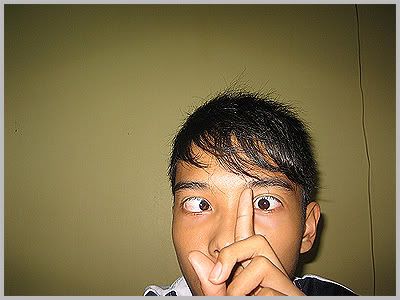 Ahh, was thinking of joining the
Youth.sg competition
and win the
iMAC laptop
but the deadline was over. Dang.
I was thinking of writing about
global warming
and its social issues. I was overly enthusiastic about it, until of course I scrolled down and saw the 27th April deadline which was like yesterday.
maybe next time eh?
So today was a
day out with the family
minus my elder sister. Albeit I was quite reluctant to go in the first place, mainly because it was early noon and I was still sleepy, I had to go because I was famished and was craving for a scrumptious meal!
We ate at Zingdo, Jurong Entertainment centre. The food was nice, not too bad but at the same time not that tasty.
Every time the family goes out, it sure will be especially noisy and chaotic that people will have
their eyes on us
. Okay, maybe not the whole family. Just my mother and sister. I am the more erm, how you say, toned down person. In public of course. But, if I am at home or in school with friends, I can be the
wackiest dude alive!
Am still upset about the youth.sg.
GAHH
Tag replies:
ami: booyah!
SELAMAT HARI JADI/ HAPPY BIRTHDAY/ SANAHIL WA YAGAMI[arab]/ whatever it is in tamil and chinese to AMIRUL!