RAMA LAMA BANG BANG!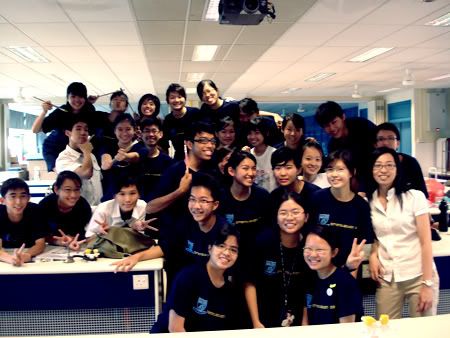 Funorama is over! Finally!
Met some familliar faces then!
It was really hard work and all.
I was almost on duty the whole day eventhough it was not mine to start with.
Did not play much funorama games.
Went to the Haunted House at Emily Hills with some peeps.
Wanted to go to the Doll House haunted house as well but the queue was extremely long so we decided against it.
At the end of the day, people were clearing their stock and giving away free icecream and drinks!
being the kiasu Singaporean we are, some of us, me included, went to grab them good offers.
Well, there was one kiasu indo as well! HAHA. Yoshi lah! Who else!
Went home and slept it off!
Since I have an amazing bunch of pictures to post, I will post it in a separate link. So if you wanna view them click it hor! It's not a pop up or anything so don't worry kays!

BEFORE, DURING and AFTER FUNORAMA!!!!
I placed them in a post dated 29 march 2003. LOL.
Just so you know. kay bye!