SADED!

*If you continue to read and scroll down, you will get a little surprise!*
Sorry that I was on a short hiatus. I was so ardent in reading
Harry Potter on PDF
, that everytime I switch on the computer, I will open the PDF flie and forget to blog.
But,
Now that I have completed the book, I feel super sad. I must say, the ending is quite abrupt and anti-climatic. Oh why Rowling, must you name Ron's daughter
Roses
? And his son
Hugo
? Irksome I tell you! Total ewwness!
So anyways, the Humanities Amazing Race was not that bad, except that
NOBODY
came to
OUR
[yangzhi and me] station! How superly uncool is that you tell me?! We both like waited and waited and waited somemore. We waited until we decided that no one would come and decide to go over to the UOB centre and get some Burger King.
We actually
had a picnic
on the hard wet ground near the merlion.
People were staring at us!
The upside was that, we had a nice and beautiful scenery. It would be better if the
skies were azure blue and not a gloomy gray.
Then,
We thought we saw a glimmer of hope when a group of Kranjians approached.
We had our hopes up too high, because the team was not going to our station, they were looking for Fort Canning!
Disappointment, I tell you!
And, the team was
super impertinent
because when asked where they were going, they simply ignored.
Arrogant to the max to the max!!
*I love saying that*.
Oh, and we saw a
monkey.
No, wait, beastboy!

Not kidding.
The bus ride home was bountiful of jokes and riddles! We laughed our asses and heads off, and by the time we reached school, we were already sure that someone spite our food with cocaine! LOL. Because, we were
frivolously
"
high"
!
There was
pizza
and we sang birthday songs to people event hough it was
not
their birthday! Definitely proof of insanity!
Overall, it was a great time. If only a group or two came to our station, it would make it better!:(
In a nutshell people, DO NOT ever be a DETOUR station master, because most, if not all of the groups will go to only one of it:(!!

Okay,

PICTURES! SURPRISE!


Not much of a surprise but, whtvr.

Must be warned though!
Not all pictures are "

natural

".
Some were edited.[lighting, colour, saturation, etc.]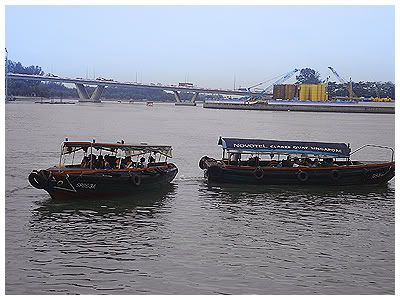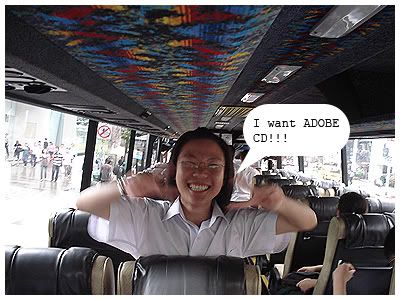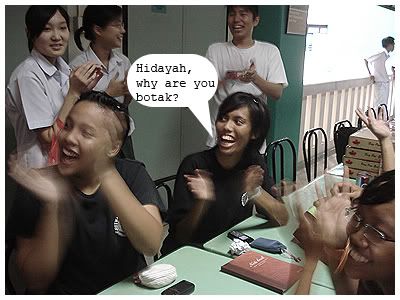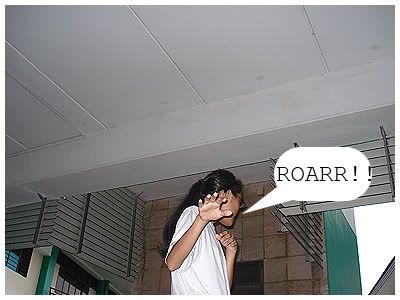 BYE!(:
PS: MEIQIAO!!! I cannot find the CD!! how?!